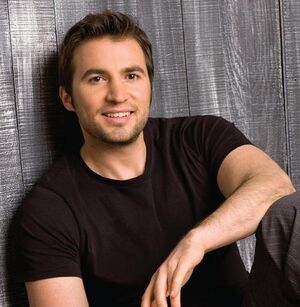 Nathan Pacheco (b. 1980) is an American singer/songwriter born in Virginia, and is of Brazilian descent. He was a featured vocalist during the 2009 tour for "Yanni Voices", produced by Disney Pearl Imprint, and is currently signed to the Disney Pearl Series label. Pacheco has collaborated with the likes of Andrea Bocelli and Josh Groban under the direction of producer/composer Leo Z.
Pacheco appears on the soundtrack for the 2011 film The Muppets on the track "Let's Talk About Me", singing the operatic passage for Tex Richman.
External links
Ad blocker interference detected!
Wikia is a free-to-use site that makes money from advertising. We have a modified experience for viewers using ad blockers

Wikia is not accessible if you've made further modifications. Remove the custom ad blocker rule(s) and the page will load as expected.