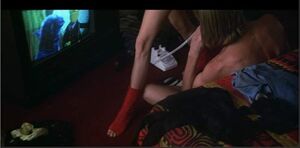 Nashville is a 1975 American musical film directed by Robert Altman and features a large ensemble cast of stars. A winner of many awards including an Academy Award for Best Original Song and selected for preservation in the United States National Film Registry. The film blends multiple storylines around people involved in the country and gospel music businesses in Nashville, Tennessee.
Muppet Mentions
Connections
Ad blocker interference detected!
Wikia is a free-to-use site that makes money from advertising. We have a modified experience for viewers using ad blockers

Wikia is not accessible if you've made further modifications. Remove the custom ad blocker rule(s) and the page will load as expected.