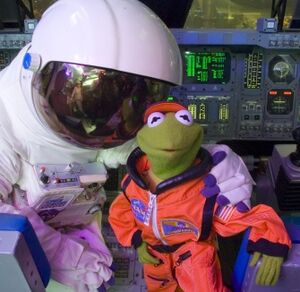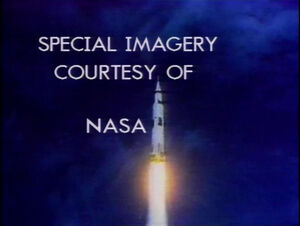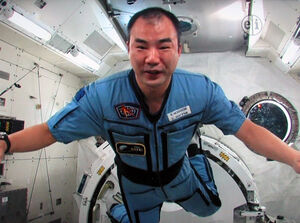 The National Aeronautics and Space Administration (NASA) is an agency of the United States government, responsible for the nation's public space program. Established on July 29, 1958, by the National Aeronautics and Space Act. NASA often works with space agencies from foreign countries such as Japan and Russia for a number of missions.
In addition to the space program, it is also responsible for long-term civilian and military aerospace research. Since February 2006 NASA's self-described mission statement is to "pioneer the future in space exploration, scientific discovery, and aeronautics research."
Appearances
Several astronauts or NASA employees have appeared in Muppet/Sesame productions:
In 1981, as part of NASA's morning wake-up call tradition, the crew of the Space Shuttle Columbia, part of the STS-2 mission, were greeted by Pigs in Space on two consecutive mornings. Specially recorded by the Muppet performers for this occasion, two separate comedy routines were heard, one on the morning of November 13, and another on November 14.[1]
In a 1992 "Wish You Were Here" segment on Sesame Street, Gabi and Miles take a tour of the Kennedy Space Center. They learn about how rockets are launched into space, along with a group of other kids. Miles works at Mission Control, while Gabi pretends to be an astronaut.
Big Bird scheduled on Challenger
In the mid-1980s, NASA approached Children's Television Workshop in the interest of getting "the children of America to be more interested in [the space program]".[2] Caroll Spinney was meant to go into space on board the Space Shuttle Challenger scheduled for launch in 1986. Sequences were to be filmed with Big Bird, but the task of sending the puppet suit proved too complicated, and the educator slot was filled by Christa McAuliffe.
Spinney wrote about the events in his 2003 memoir, The Wisdom of Big Bird, but the material was cut by the publishers on the grounds that the story was too depressing[3] (Challenger exploded just moments after lift-off). Press materials for I Am Big Bird: The Caroll Spinney Story hint at the possibility of the inclusion of material from Spinney's experience with NASA in the in-development documentary.[4]
Atlantis Launch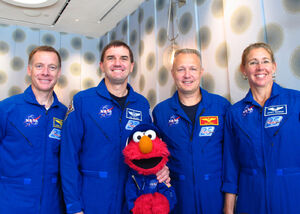 Elmo appeared at Cape Canaveral, Florida during the week leading up to the final launch of NASA's shuttle program on July 8, 2011. He spoke with astronaut Leland Melvin, interviewed Mike Massimino and Douglas H. Wheelock for a press event, and tweeted updates on the Sesame Street Twitter account.
Videos
References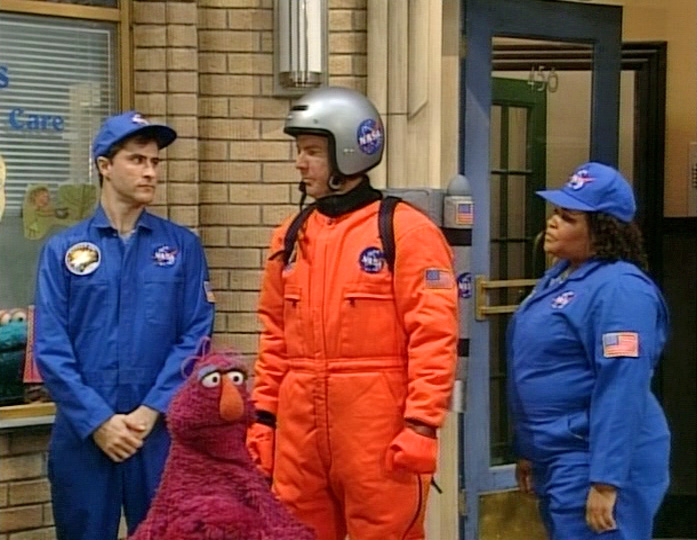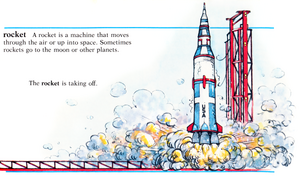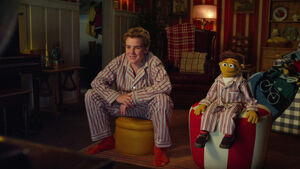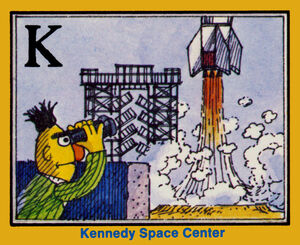 Trivia
In January 2010, Cookie Monster wrote on Sesame Street's offical Twitter account, "Sometimes Moon look like giant cookie. Must look into joining space program." NASA responded a short time later from their official Twitter feed with information on how to join the space program.[5]
A rubber chicken named Camilla Corona is the mascot of NASA's Solar Dynamics Observatory. "Camilla", named after Camilla the Chicken from The Muppet Show, and "Corona" for the sun's plasma atmosphere.[6] Elmo had his picture taken with Camilla during his visit to NASA in July 2011 (see gallery on this article).
Sources
External Links