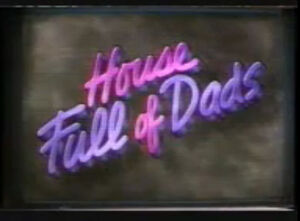 My Two Dads was an American sitcom about an orphaned girl being raised by her Mother's two former suitors, neither of which knows if they are the girl's biological father. Airing on NBC from 1987 to 1990, the show starred Paul Reiser, Greg Evigan and Florence Stanley.
References
Connections
External links
Ad blocker interference detected!
Wikia is a free-to-use site that makes money from advertising. We have a modified experience for viewers using ad blockers

Wikia is not accessible if you've made further modifications. Remove the custom ad blocker rule(s) and the page will load as expected.