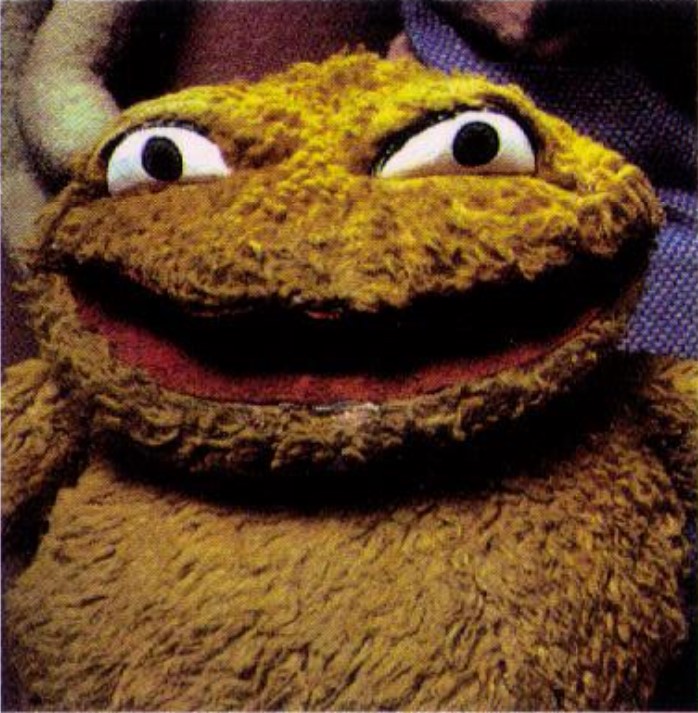 Mushmellon was a character from Sam and Friends. He's a yellow monster-type creature whose wide face and grouchy eyes bear some resemblance to Oscar the Grouch.
Mushmellon beat out Kermit in a popularity poll done in Washington, D.C. during the Sam and Friends run. The Evening Star reported: "The contest to decide the most popular muppet (sic) in which 6,000 votes were cast by mail moved Sam into second place behind Yorick. Mushmellon came in third, followed closely by Kermit."
References
"News of DC Studios: Tickled Plumb to Death" by Sheila Gallagher. Washington, D.C. Evening Star, c. 1959.