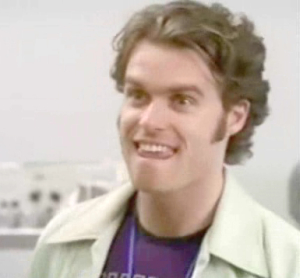 Murray Bartlett is an Australian actor who played Crichton's best friend D.K. in four episodes of Farscape. Bartlett's other credits include a stint as Julian Sinclair on the soap opera All My Children, the TV movies The Beast and The Three Stooges, and a guest spot on Sex and the City. On stage, he originated the role of Greg Connell, Peter Allen's lover, in the Australian debut of the musical The Boy from Oz.
External links
Ad blocker interference detected!
Wikia is a free-to-use site that makes money from advertising. We have a modified experience for viewers using ad blockers

Wikia is not accessible if you've made further modifications. Remove the custom ad blocker rule(s) and the page will load as expected.