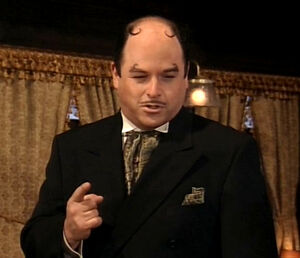 In this sketch from Episode 108 of Muppets Tonight, Agatha Christie's Murder on the Orient Express is spoofed. Kermit the Frog as the conductor announces that Mr. Poodlepants has been murdered. Hercule Poirot (played by Jason Alexander) arrives, but the passengers, including Bobo the Bear and Dr. Bunsen Honeydew, confuse the sleuth with Hercules and then Superman.
Ad blocker interference detected!
Wikia is a free-to-use site that makes money from advertising. We have a modified experience for viewers using ad blockers

Wikia is not accessible if you've made further modifications. Remove the custom ad blocker rule(s) and the page will load as expected.