The Muppets on the Go!
Talk

0
27,712pages on
this wiki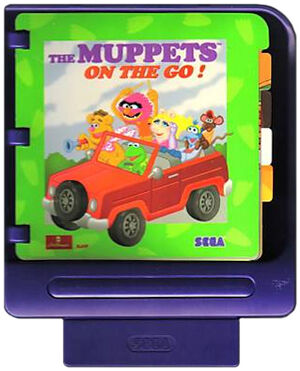 The Muppets on the Go! is a 1996 video game for Sega's education-focused Pico console. Activities include a Frogger derivative featuring Kermit, maze and snowboard games featuring Gonzo, and shape matching with Fozzie and Rizzo.
Sega also produced a Sesame Street game called Alphabet Avenue.