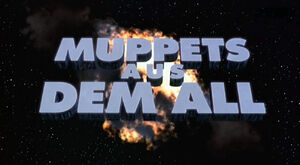 Country (Language)
Germany
(German)
Released
December 9, 1999
Running time
85 minutes
Dubbing Studio/
Localization
Script Translator/Editor
Voice Director
Musical Adaptation
Local Rating
FSK 0 (all audiences)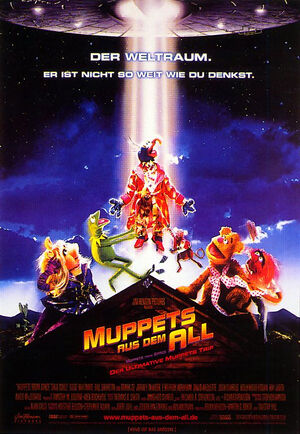 Muppets aus dem All is the German dub of Muppets from Space, released theatrically on December 9, 1999 (148 days after the film's US-release date).
The German voice cast remains largely unchanged from the film's two predecessors, with a few minor exceptions of supporting characters' voices being replaced due to the deaths of voice actors.
Voices
Releases
Ad blocker interference detected!
Wikia is a free-to-use site that makes money from advertising. We have a modified experience for viewers using ad blockers

Wikia is not accessible if you've made further modifications. Remove the custom ad blocker rule(s) and the page will load as expected.