Muppets eating other Muppets
Talk

43
25,898pages on
this wiki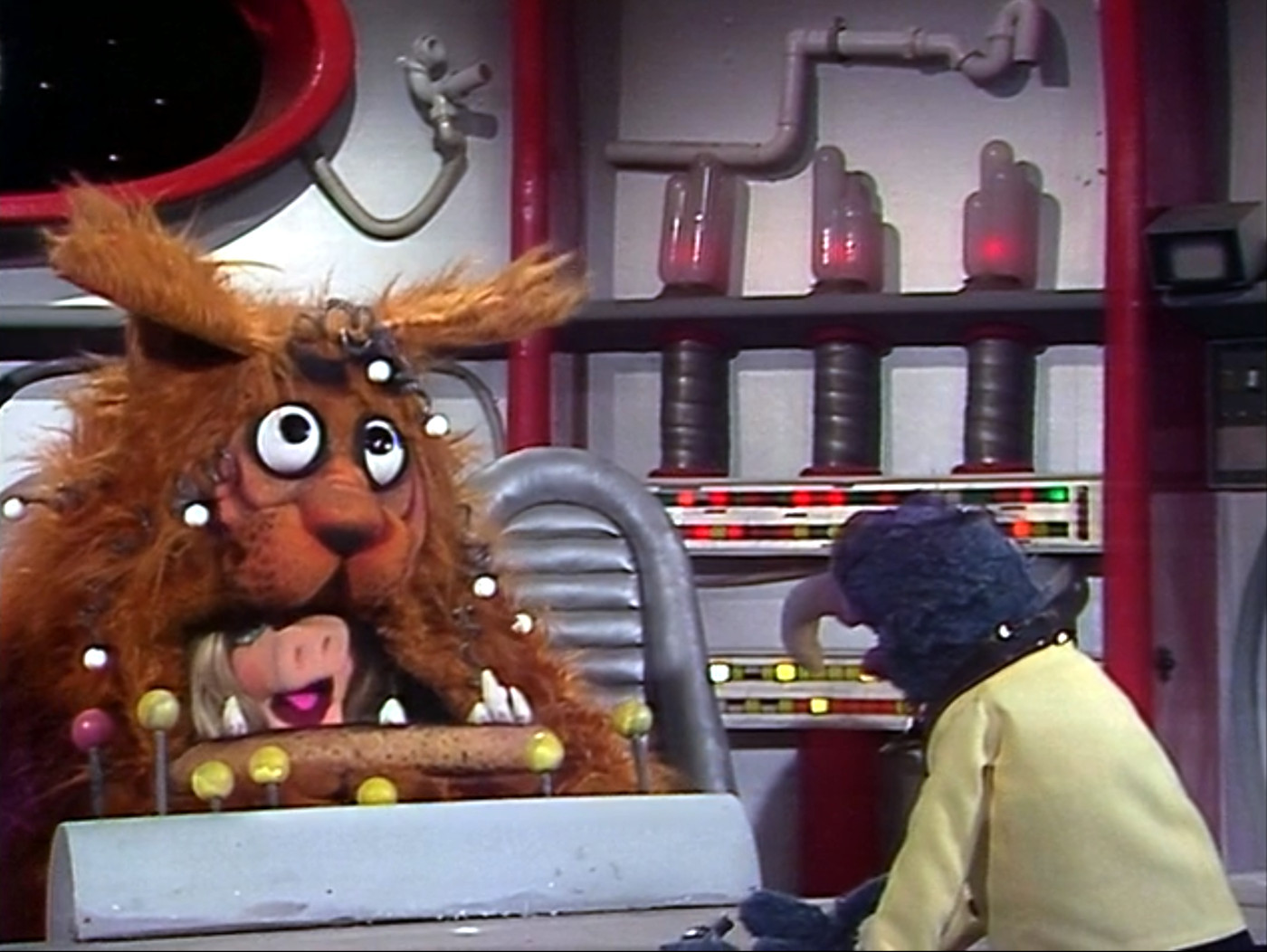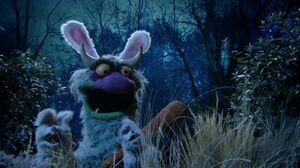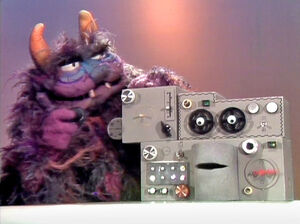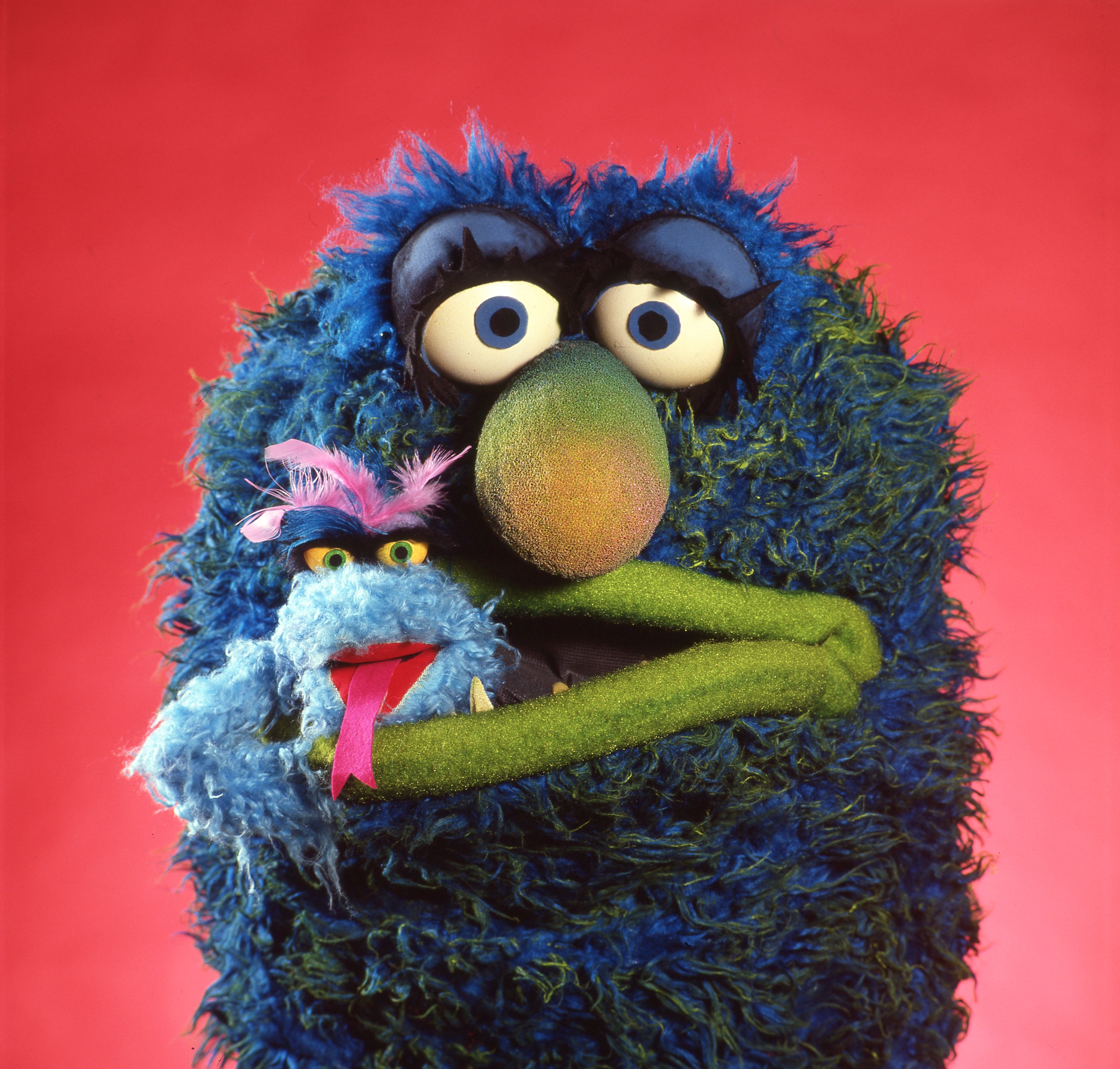 Ever since the early days of Sam and Friends and Muppet commercials, there has been a long tradition of Muppet characters eating each other.
In the "Inchworm" sketch, which Jim Henson performed on many variety shows in the 1960s, Kermit the Frog would sit on a wall, eating passing worms. A Muppet monster would drag Kermit off the wall and then re-appear making a chewing motion, creating the illusion that Kermit was eaten whole.
For later sketches, a "slit" in the second Muppet's mouth was made so the eaten Muppet could be pulled through and, if necessary, performed from inside the second Muppet after being "eaten".
Cookie Monster tries to eat Guy Smiley in a bakery segment when he thinks that he is the thing Guy told him that's eatable and rhymes with "buy"
In Episode 0001 of Sesame Street, a yet unnamed Cookie Monster tries to eat Kermit (by his frog leg), after devouring the letter "W" in his lecture.
A cow nibbles on a Muppet stack of hay as they exit the frame in Forgetful Jones' Oklahoma sketch.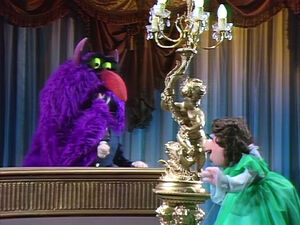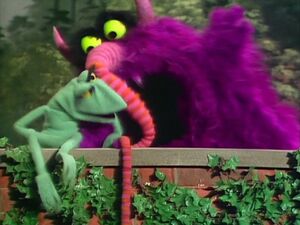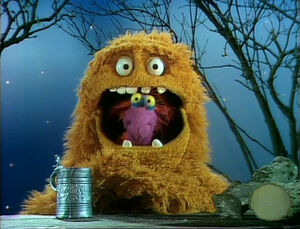 Episode 419: A shark tries to eat a lobster during the UK Spot "Boom-A-Raka-Sacky".
Mentions
Episode 115: During the talk spot, Kermit tells Candice Bergen that last week, Sweetums ate the guest. (Although the audience was never shown the incident in the preceding episode.)
Episode 116: In the "Battle of Insults", Sweetums reveals that he ate his dog.
Mentions
Food: A lizard eats a bumblebee, then a snake eats a lizard, a hawk eats a snake, the hawk crashes into a tree and falls and gets eaten by a crocodile, who gets eaten by Luncheon Counter Monster, who gets eaten by Doglion.
Leo and the Monster: Luncheon Counter Monster threatens to eat Leo if he doesn't shorten his speech.
Online videos
In the DXD "Do Not Touch" video, Kermit gets eaten by an alligator.
"Fran Live": Robbie eats a live creature but spits it out.
"Into the Woods": The Predator monster eats a baby dinosaur in the "Your Solo Wilderness Ritual" video.
Mentions
"I Never Ate for My Father": A small creature in the woods says that he tried to get his son to be a carnivore, and ate him when he refused.
"Employee of the Month": Earl mentions that B.P. Richfield got where he is by eating *his* boss.
"A New Leaf": B.P. Richfield says that he ate a little boy for breakfast and was planning to eat the boy's sister for lunch.
Miscellaneous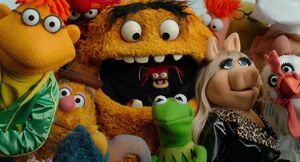 Mentions
Muppet/Human Consumption