Muppets eating other Muppets
Talk

43
26,856pages on
this wiki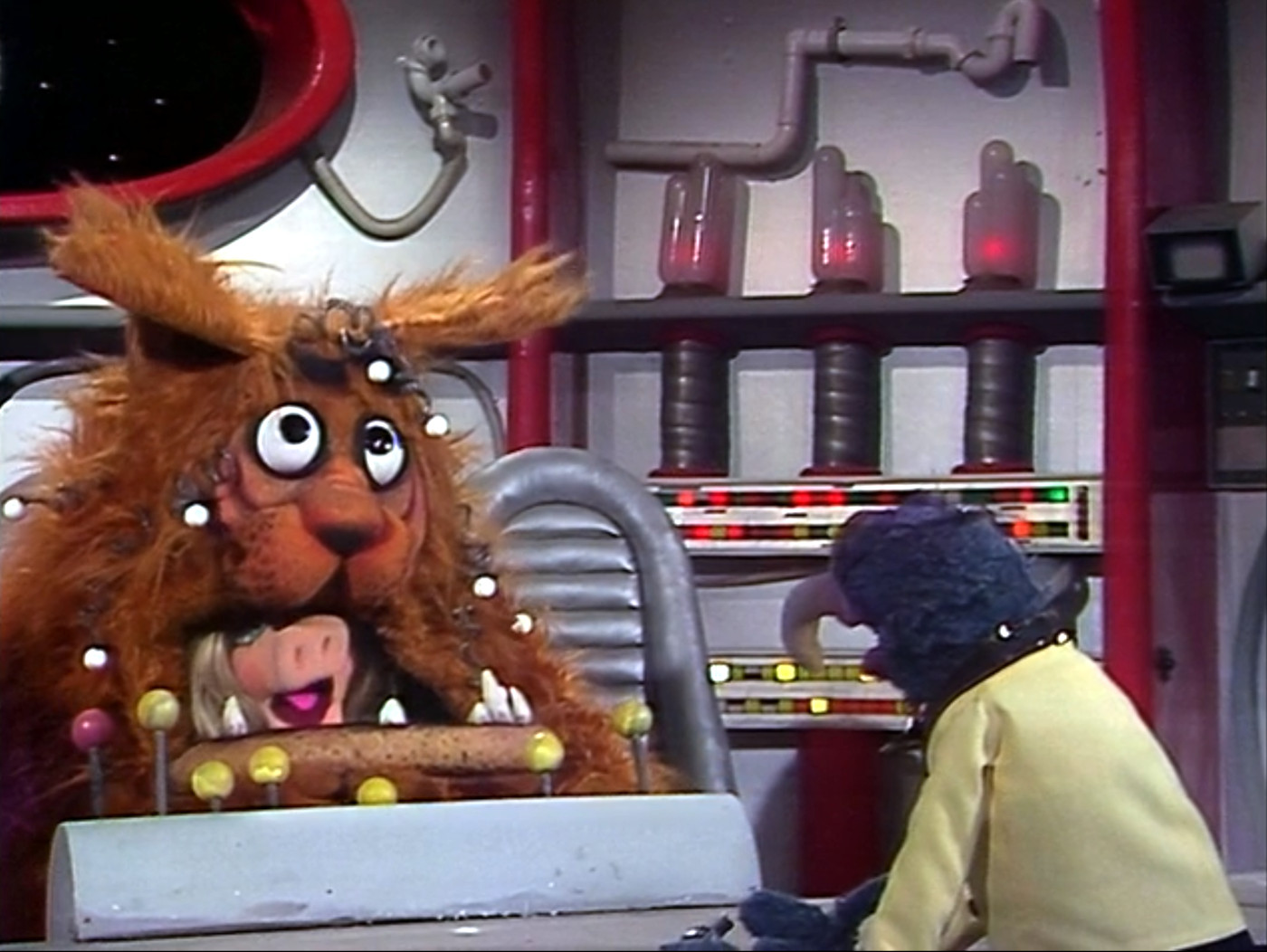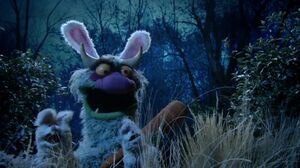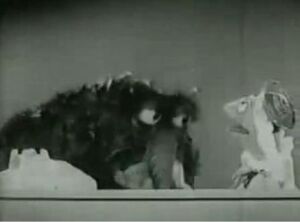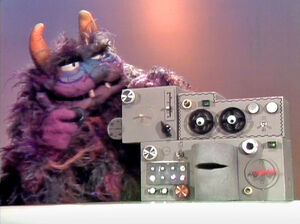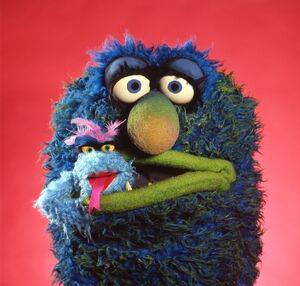 Ever since the early days of Sam and Friends and Muppet commercials, there has been a long tradition of Muppet characters eating each other.
In the "Inchworm" sketch, which Jim Henson performed on many variety shows in the 1960s, Kermit the Frog would sit on a wall, eating passing worms. A Muppet monster would drag Kermit off the wall and then re-appear making a chewing motion, creating the illusion that Kermit was eaten whole.
For later sketches, a "slit" in the second Muppet's mouth was made so the eaten Muppet could be pulled through and, if necessary, performed from inside the second Muppet after being "eaten".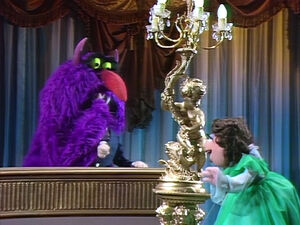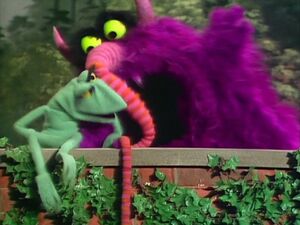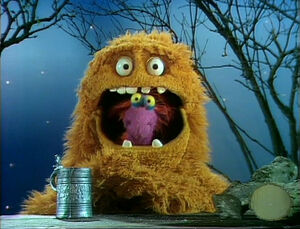 Episode 419: A shark tries to eat a lobster during the UK Spot "Boom-A-Raka-Sacky".
Mentions
Episode 115: During the talk spot, Kermit tells Candice Bergen that last week, Sweetums ate the guest. (Although the audience was never shown the incident in the preceding episode.)
Episode 116: In the "Battle of Insults", Sweetums reveals that he ate his dog.
Mentions
Food: A lizard eats a bumblebee, then a snake eats a lizard, a hawk eats a snake, the hawk crashes into a tree and falls and gets eaten by a crocodile, who gets eaten by Luncheon Counter Monster, who gets eaten by Doglion.
Leo and the Monster: Luncheon Counter Monster threatens to eat Leo if he doesn't shorten his speech.
Online videos
In the DXD "Do Not Touch" video, Kermit gets eaten by an alligator.
"Fran Live": Robbie eats a live creature but spits it out.
"Into the Woods": The Predator monster eats a baby dinosaur in the "Your Solo Wilderness Ritual" video.
Mentions
"I Never Ate for My Father": A small creature in the woods says that he tried to get his son to be a carnivore, and ate him when he refused.
"Employee of the Month": Earl mentions that B.P. Richfield got where he is by eating *his* boss.
"A New Leaf": B.P. Richfield says that he ate a little boy for breakfast and was planning to eat the boy's sister for lunch.
Miscellaneous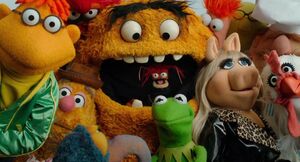 Mentions
Muppet/Human Consumption