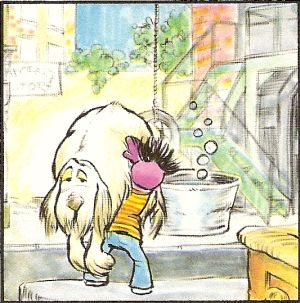 Over the years, a number of the Muppet characters have had pets (and some human characters have had Muppets as pets). Several of the pets have been real animals as opposed to puppets (including Dorothy, Bernice the Pigeon, and Chuckie Sue), while Foo-Foo and Muppy have been both.
Ad blocker interference detected!
Wikia is a free-to-use site that makes money from advertising. We have a modified experience for viewers using ad blockers

Wikia is not accessible if you've made further modifications. Remove the custom ad blocker rule(s) and the page will load as expected.