Ad blocker interference detected!
Wikia is a free-to-use site that makes money from advertising. We have a modified experience for viewers using ad blockers

Wikia is not accessible if you've made further modifications. Remove the custom ad blocker rule(s) and the page will load as expected.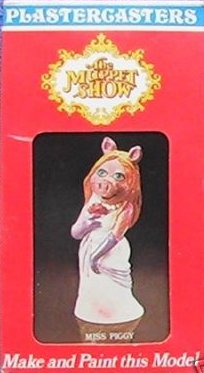 Creaform produced a set of Muppet molding kits in 1977.
Molds for Kermit the Frog sitting on a tree stump, Miss Piggy holding a flower, and Animal playing bongos were available separately or together in one large kit. Each included the rubber mold, a bag of plaster, paint and paintbrushes, and an instruction manual.
The kits were later released by Puck Toys Plastercasters.