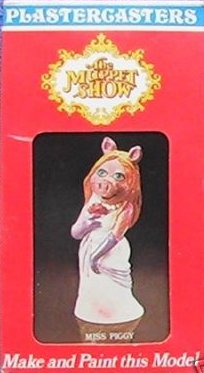 Creaform produced a set of Muppet molding kits in 1977.
Molds for Kermit the Frog sitting on a tree stump, Miss Piggy holding a flower, and Animal playing bongos were available separately or together in one large kit. Each included the rubber mold, a bag of plaster, paint and paintbrushes, and an instruction manual.
The kits were later released by Puck Toys Plastercasters.