Muppet Wiki:Today on Muppet Wiki nominations
Talk

27
Ad blocker interference detected!
Wikia is a free-to-use site that makes money from advertising. We have a modified experience for viewers using ad blockers

Wikia is not accessible if you've made further modifications. Remove the custom ad blocker rule(s) and the page will load as expected.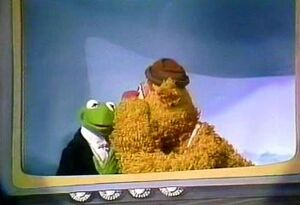 Use this page to nominate articles and categories for Today on Muppet Wiki. I usually like highlighting articles that have pictures on them -- so if you're nominating a page that doesn't have a picture, try to find one!
Monsterpiece Theater: I know we recently featured this, but we can now boast that we have a screenshot for every known sketch. —Scott (talk) 16:29, 24 March 2008 (UTC)