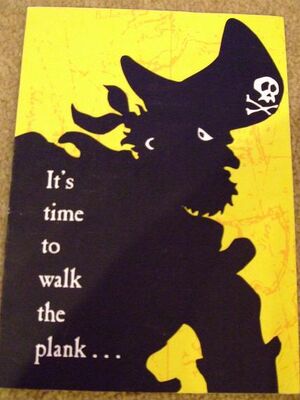 The UK licensee screening for Muppet Treasure Island was held on March 27th, 1996 at the Plaza Cinema, Lower Regent Street, London UK at 6pm for the 6:30pm screening. This screening was for companies who were interested in buying the license to create Muppet Treasure Island merchandise. The screening was by invite only and organised by Design Rights International.
On arrival, guests were presented with a Muppet Treasure Island T-shirt and two information sheets -- one on Muppet Treasure Island, and the other on Muppets Tonight.
Ad blocker interference detected!
Wikia is a free-to-use site that makes money from advertising. We have a modified experience for viewers using ad blockers

Wikia is not accessible if you've made further modifications. Remove the custom ad blocker rule(s) and the page will load as expected.