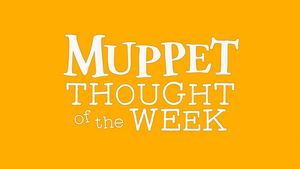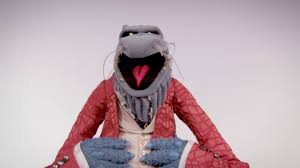 The Muppet Thought of the Week is a series of web videos posted to the Muppets' official Facebook, Twitter, Instagram and YouTube accounts.
Introduced by Uncle Deadly, the short videos feature a different Muppet character reciting a motivational thought or quote.
Characters featured in the series include Miss Piggy, Fozzie Bear, Floyd Pepper, Scooter, Janice, Lew Zealand, Walter, Robin the Frog, Animal, Quongo, and Uncle Deadly himself.
The series is notable as the first public performance of Matt Vogel as Kermit the Frog following Steve Whitmire's departure from the Muppets.
Following a hiatus of seven weeks, the videos returned on August 29th with different introductions from Uncle Deadly. Following a daily release schedule, Deadly commented on the inaccuracy of the series' "weekly" title.
Videos
See also
Ad blocker interference detected!
Wikia is a free-to-use site that makes money from advertising. We have a modified experience for viewers using ad blockers

Wikia is not accessible if you've made further modifications. Remove the custom ad blocker rule(s) and the page will load as expected.