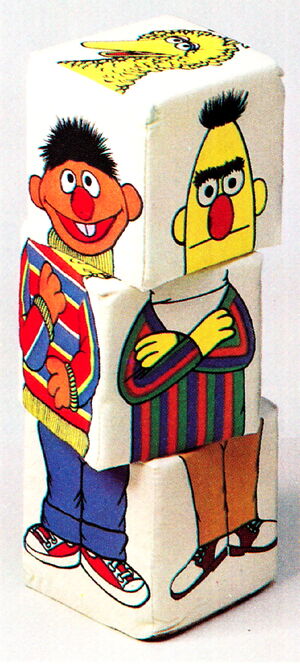 Muppet Puzzle Blocks is a Sesame Street toy set made by Knickerbocker in 1978. The three foam-filled blocks are printed with pictures of Ernie, Bert, Big Bird, Grover, Oscar the Grouch and Cookie Monster. The heads, torsos and legs can be arranged to create the characters, or mix them up.
See also
Ad blocker interference detected!
Wikia is a free-to-use site that makes money from advertising. We have a modified experience for viewers using ad blockers

Wikia is not accessible if you've made further modifications. Remove the custom ad blocker rule(s) and the page will load as expected.