Sets of miniature PVC figures have been produced for sale exclusively for Disney retailers in 2012 and 2014.
2012
The 2012 set were released in a single package under the label "The Muppets Collectible Figures". The set includes Kermit the Frog, Miss Piggy, Fozzie Bear, Gonzo, Animal and Rizzo the Rat. The set was also sold in different packaging in the Disney Store a few months later.
2014
In 2014, an updated set was released in Disney parks and at the Disney Store, to coincide with Muppets Most Wanted. Differences to the 2012 set include a new Miss Piggy sculpt, Rizzo is replaced by Walter and Constantine, Animal is a repaint, and Gonzo and Kermit are repaints with added stands.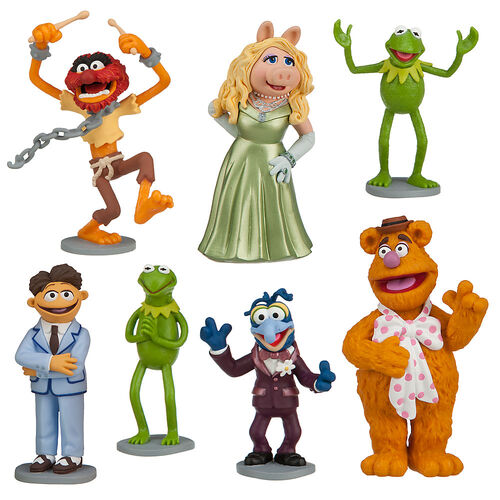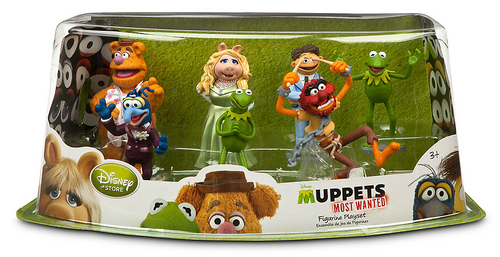 Ad blocker interference detected!
Wikia is a free-to-use site that makes money from advertising. We have a modified experience for viewers using ad blockers

Wikia is not accessible if you've made further modifications. Remove the custom ad blocker rule(s) and the page will load as expected.