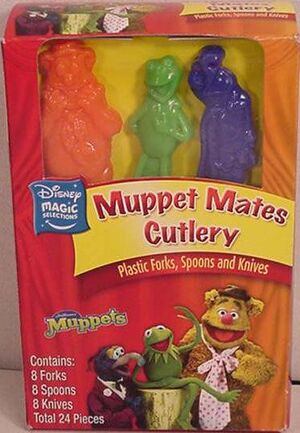 In 2007, the Kroger Corporation, in partnership with Disney, expanded upon their successful Disney Magic Selections line with "Muppet Mates".
Disposable utensils featuring Fozzie Bear, Kermit the Frog, and Gonzo were released in boxes of 24 as part of the series of Muppet picnic supplies.
Ad blocker interference detected!
Wikia is a free-to-use site that makes money from advertising. We have a modified experience for viewers using ad blockers

Wikia is not accessible if you've made further modifications. Remove the custom ad blocker rule(s) and the page will load as expected.