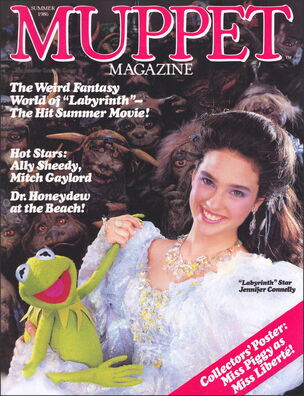 Issue #15:
Summer
1986
Cover: "The Weird Fantasy World of Labyrinth -- The Hit Summer Movie!" (Jennifer Connelly and Kermit, promoting Labyrinth)
"Inside Labyrinth": A five-page behind-the-scenes look at Labyrinth
"A Muppet Fairie Tale": Shelley Duvall talks about Fairie Tale Theatre
"Statue Spoof": Comic spoof on the making of the Statue of Liberty
"We Interrupt This Magazine...": The Newsman breaks in for a news update.
Ad blocker interference detected!
Wikia is a free-to-use site that makes money from advertising. We have a modified experience for viewers using ad blockers

Wikia is not accessible if you've made further modifications. Remove the custom ad blocker rule(s) and the page will load as expected.