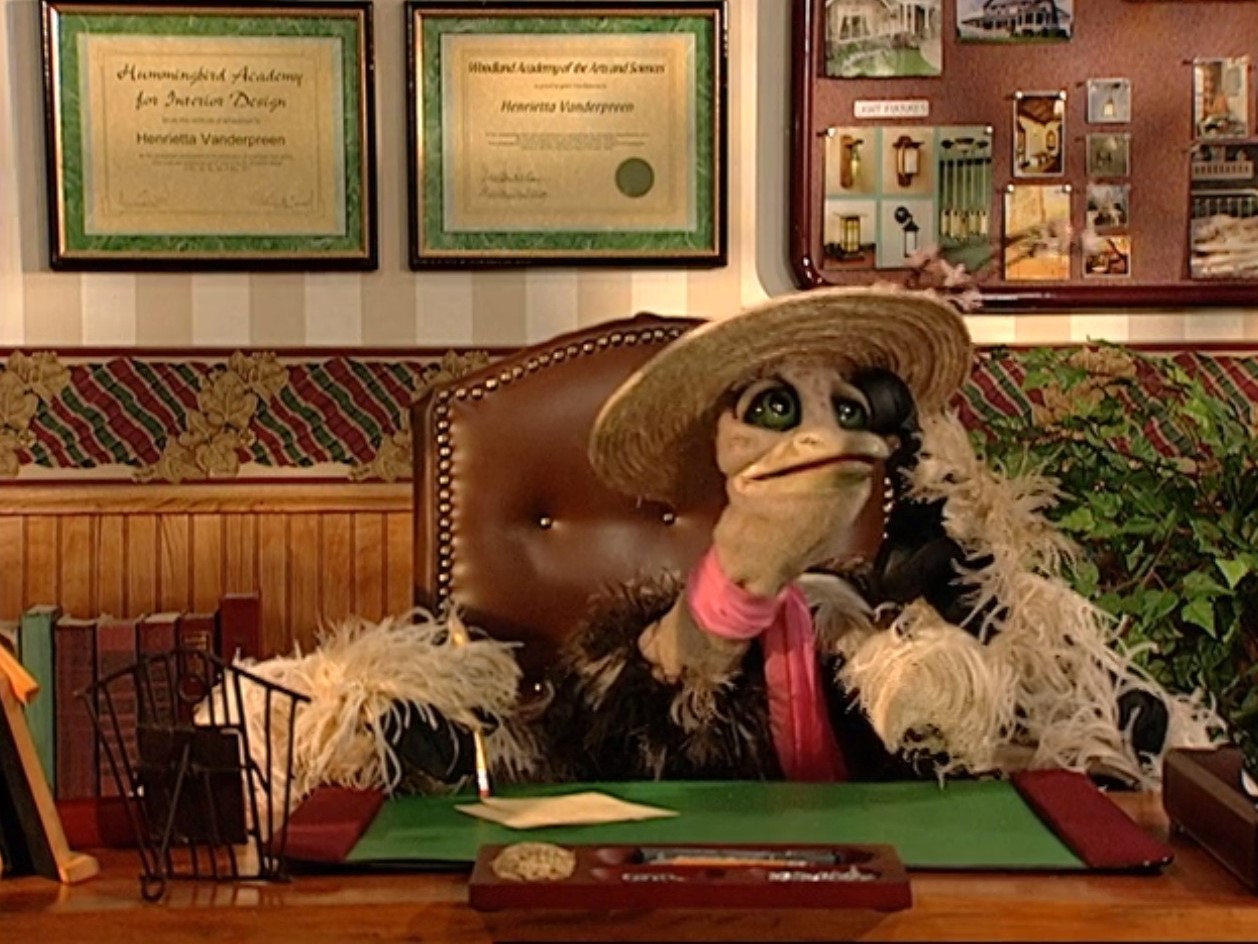 Ms. Henrietta Vanderpeen is an ostrich and the editor of Woodland House Wonderful, a magazine of interest to residents of Woodland Valley. She paid a visit to the Big Blue House in "Woodland House Wonderful" to take photographs.
Ms. Vanderpreen speaks very properly, but also likes to have fun.
She was recycled from Lydia the Ostrich from The Animal Show.