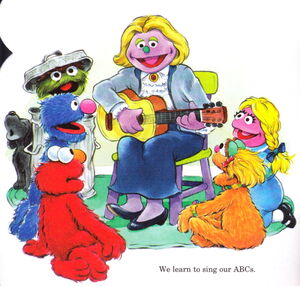 Mrs. Graham is the teacher in the 2001 book Sesame Street School (reissued in 2009 as The Schoolhouse).
Her students include Elmo, Ernie, Bert, Oscar the Grouch, Zoe, Betty Lou, and Grover. In addition to teaching traditional subjects like counting, shapes and art, Mrs. Graham plays the guitar and helps her students learn their alphabet by singing.
Ad blocker interference detected!
Wikia is a free-to-use site that makes money from advertising. We have a modified experience for viewers using ad blockers

Wikia is not accessible if you've made further modifications. Remove the custom ad blocker rule(s) and the page will load as expected.