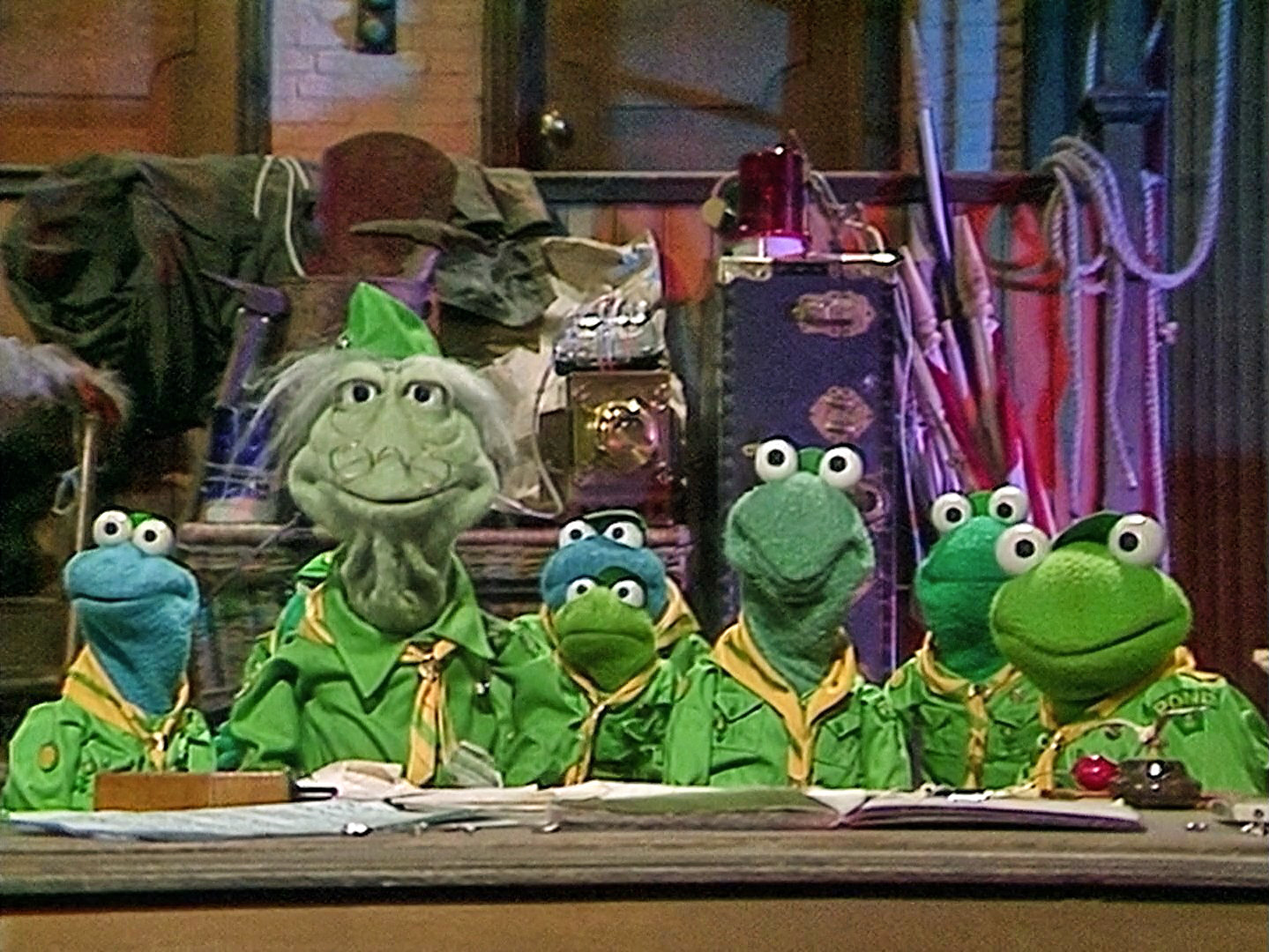 Mrs. Appleby is the only female frog to appear on The Muppet Show.
She debuted in episode 406. In episode 509, she led of a troop of Frog Scouts that counted among its members Kermit's nephew Robin and Gawain on a visit to the Muppet Theater.
Upon meeting guest star Debbie Harry, Mrs. Appleby dubbed herself the "Safety Pin Queen" and joined the "Muppet Punk" jam session.
Although Mrs. Appleby would make further appearances, both on The Muppet Show and in feature films, her role in episode 509 would remain her most prominent.
Filmography