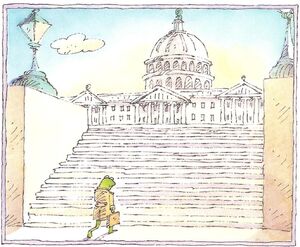 Mr. Smith Goes to Washington is a 1939 American drama starring James Stewart and Jean Arthur, directed by Frank Capra (director of It's a Wonderful Life). The film was nominated for 11 Academy Awards, and was added to the United States National Film Registry for being "culturally, historically, or aesthetically significant."
References
External links
Ad blocker interference detected!
Wikia is a free-to-use site that makes money from advertising. We have a modified experience for viewers using ad blockers

Wikia is not accessible if you've made further modifications. Remove the custom ad blocker rule(s) and the page will load as expected.