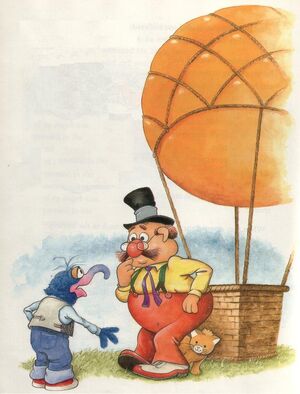 Mr. Sammis is the owner of a hot-air balloon in the short story "Up, Up, and Away". He hires Gonzo as an assistant. After Gonzo accidentally releases the balloon while trying to retrieve Mr. Sammis' kitten Ariel, Mr. Sammis runs underneath the balloon shouting instructions to Gonzo on its operations. After the safe return of both his balloon and kitten, Mr. Sammis takes Gonzo on a controlled flight over the fairgrounds.
Ad blocker interference detected!
Wikia is a free-to-use site that makes money from advertising. We have a modified experience for viewers using ad blockers

Wikia is not accessible if you've made further modifications. Remove the custom ad blocker rule(s) and the page will load as expected.