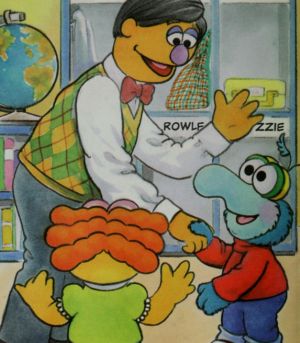 Mr. Plum appears in the 1996 Muppet Babies book Baby Piggy Goes to Nursery School. He is a teacher at the Red Balloon Nursery School. Mr. Plum does his best to encourage Baby Piggy to take part in activities, but she's too unhappy and misses Nanny too strongly.
Ad blocker interference detected!
Wikia is a free-to-use site that makes money from advertising. We have a modified experience for viewers using ad blockers

Wikia is not accessible if you've made further modifications. Remove the custom ad blocker rule(s) and the page will load as expected.