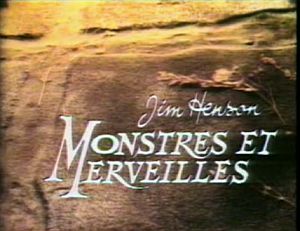 Monstres et Merveilles is the French dub of The StoryTeller. In contrast to El Cuentacuentos, the Spanish adaptation, titles, credits, and other text have been replaced with French text. The series aired over FR3 in 1989.
In October 2006, the series was released on Region 2 DVD by LCj Editions, the company which also handled the French Fraggle Rock DVDs.
The French title, Jim Henson's Monstres et Merveilles, translates to Jim Henson's Monsters and Marvels.
Voices