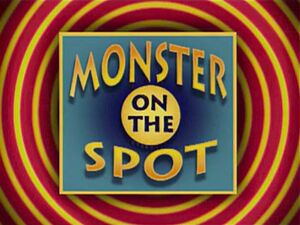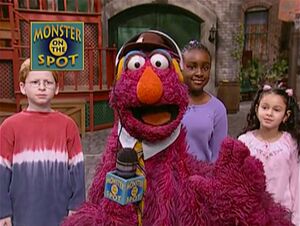 Telly Monster often appears as a reporter for Monster on the Spot, dressed in a hat and neck tie. While Sesame Street News often takes place in a variety of areas, "Monster on the Spot" reports usually cover things that happen on Sesame Street.
Telly once appeared in a Sesame Street News Flash sketch as a reporter. In that sketch it was mentioend that he worked for Sesame Street News, but he also referred to himself as a "Monser on the Street" reporter. In this appearance he wore a trenchcoat in addition to his hat and tie.
Sketches
Telly watches Melissa as she asks three kids if she can play with them.
Other Appearances