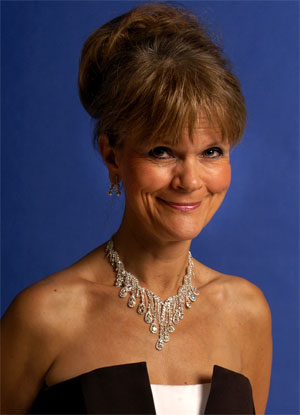 Monica Forsberg (b. 1950) translated Fraggle Rock to Swedish as Fragglarna, and also dubbed the role of Mokey.
She voiced various characters in Mupparnas Julsaga (The Muppet Christmas Carol), where she also was the dubbing director and translated the songs. She voiced Ursula Stanhope in George of the Jungle, she was also the dubbing director and producer. On 101 Dalmatians, she worked as the creative management, producer, dubbing and song director, song translator and had a few minor voice roles.
Forsberg is an experienced voice artist, actress, singer and songwriter. Some of her many dubbing credits include Astérix et la surprise de César, Disney's Ducktales, Tarzan, Mulan, Hercules and The Hunchback of Notre Dame.
Ad blocker interference detected!
Wikia is a free-to-use site that makes money from advertising. We have a modified experience for viewers using ad blockers

Wikia is not accessible if you've made further modifications. Remove the custom ad blocker rule(s) and the page will load as expected.