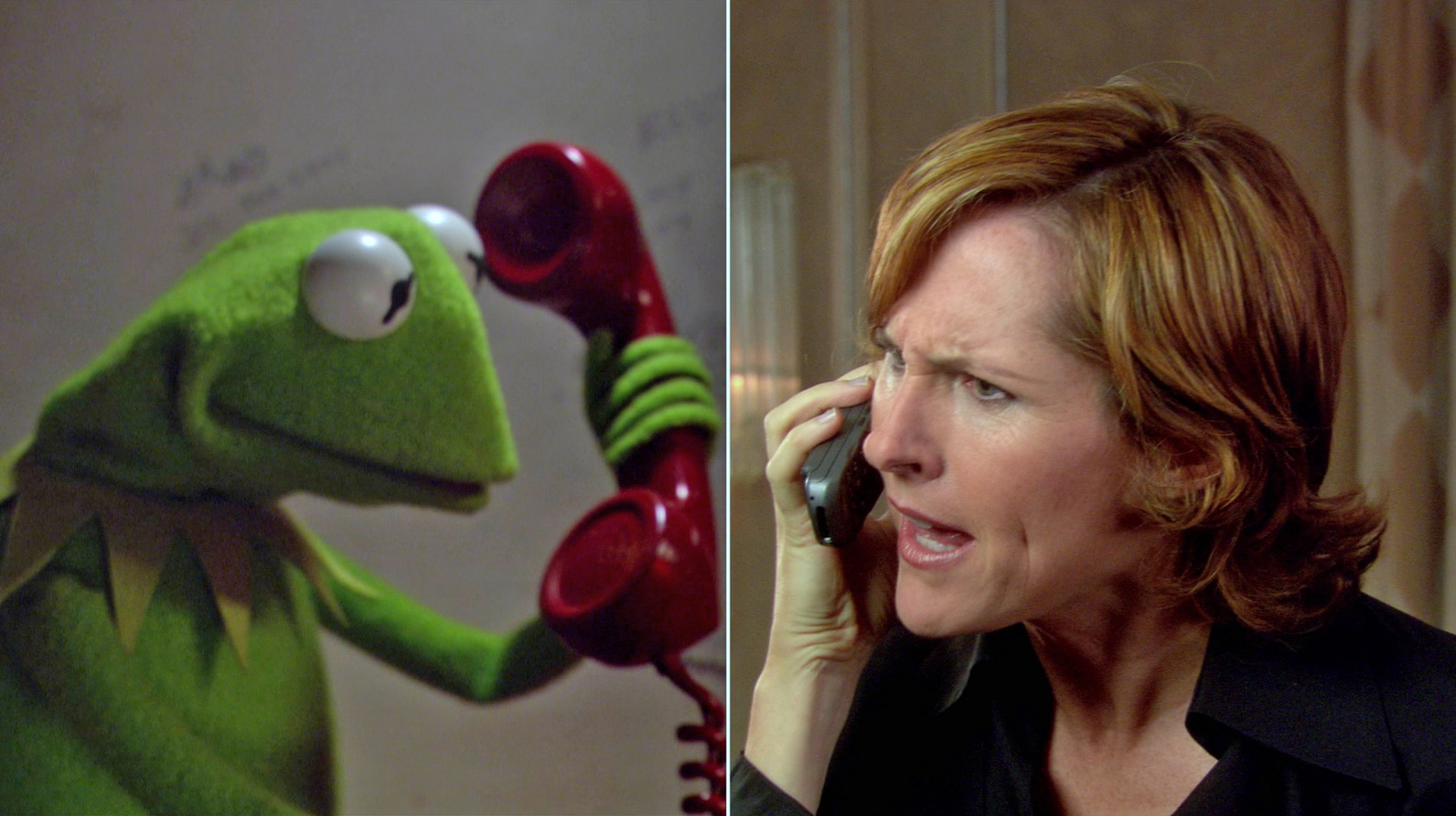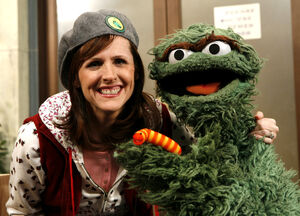 Molly Shannon (b. 1964) is a comic actress. She was a cast member on Saturday Night Live from 1995 to 2001, and has guest starred on Sex and the City, Will and Grace and American Dad.
In 2002, Shannon made a cameo appearance in It's a Very Merry Muppet Christmas Movie, in which it was suggested that she has been stalking Kermit the Frog.
She had a featured role in the 2003 Jim Henson Pictures movie Good Boy! as Mrs. Baker, Owen's mother.
Shannon appeared on Sesame Street in a 2008 episode when Slimey adopts a pet. Shannon plays Natalie, who runs the Bug-a-Wee Bug Shelter.
Other credits include guest spots on Pushing Daisies, 30 Rock, Scrubs, Seinfeld, Twin Peaks, and the made for television version of The Music Man.
External links
Ad blocker interference detected!
Wikia is a free-to-use site that makes money from advertising. We have a modified experience for viewers using ad blockers

Wikia is not accessible if you've made further modifications. Remove the custom ad blocker rule(s) and the page will load as expected.