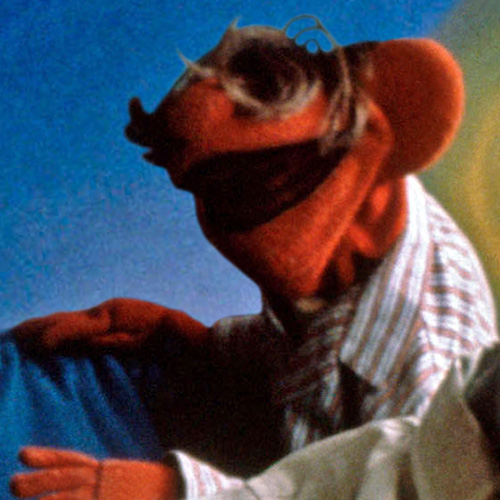 Moldy Hay was a character from Sam and Friends. He was an abstract humanoid character with orange-red skin, a big nose, and hair over his eyes.
He also appeared in a commercial for Esskay Meats with Kermit the Frog.
A resource guide for the Jim Henson's Fantastic World exhibit cites Moldy Hay as an early version of Ernie.
Gallery