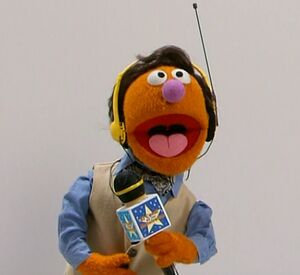 Modesto Microfono is a reporter character on Plaza Sésamo. Made from the same Multimuppet used for Baron Purpura and every non-Monster recurring and episodic character, Modesto is the reporter for the "Canal de las Monstrellas" (a pun on "Canal de Las Estrellas," a Televisia network) who interviews Abelardo and other characters, and reports on such concepts as fast and slow, or rhyming.
Ad blocker interference detected!
Wikia is a free-to-use site that makes money from advertising. We have a modified experience for viewers using ad blockers

Wikia is not accessible if you've made further modifications. Remove the custom ad blocker rule(s) and the page will load as expected.