Miss Piggy's Aerobique Exercise Workout Album
Talk

13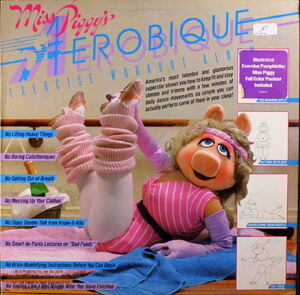 Miss Piggy's Aerobique Exercise Workout Album is a parody of the aerobic exercise craze of the early 80s, especially the popular "Jane Fonda's Workout" video, book and album series. This album reached #206 on Billboard's Bubbling Under the Top LP's chart.
The photo on the album cover wraps around to the back. Miss Piggy's pose on the album cover is modeled after Fonda's famous workout pose -- although Piggy can't reach as far, she's leaning on a fluffy workout mat, and she's littered the floor with champagne bottles, chocolates and accessories.
The songs were all written especially for the album by Joe Raposo. Piggy performed one of the songs, "Snackcercise", on her 1982 TV special, The Fantastic Miss Piggy Show.
Kermit the Frog is featured on the tracks "Lift the One You Love" and "A Little Chin Music."
Track listing
Side One
Stereau Warmup
Snackcercise
Lift the One You Love
Exercise Your Rights
Dream Dancin'
Side Two
Sit Down
Breathe Easy
A Little Chin Music
Hairobiques Made Simple
Au Revoir
Spin-offs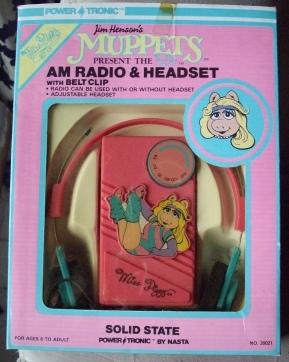 Early-80s merchandise based on Piggy's Aerobique regimen include several T-shirts, and an AM Radio made in 1984 by Power-Tronic.
Other releases
Credits
See also