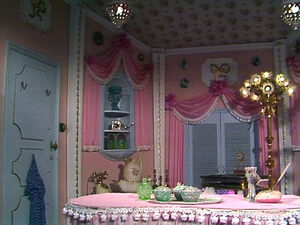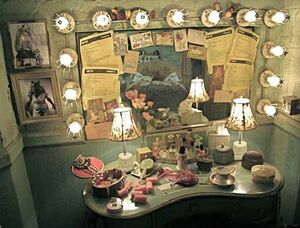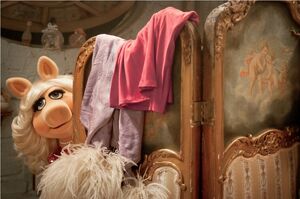 Miss Piggy's Dressing Room was seen in several episodes of The Muppet Show. Unlike the guest star's dressing room, Piggy's room is noticeably cleaner and heavily decorated in pink and satin to suit the diva's taste.
Miss Piggy's dressing room was recreated for the 2011 film, The Muppets. A recreation of the set as on display at the El Capitan Theatre, along with a recreation of Kermit's office and many of Miss Piggy's fashions from the film, including shoes by Christian Louboutin and a designer dress by Zac Posen.
See also
Ad blocker interference detected!
Wikia is a free-to-use site that makes money from advertising. We have a modified experience for viewers using ad blockers

Wikia is not accessible if you've made further modifications. Remove the custom ad blocker rule(s) and the page will load as expected.