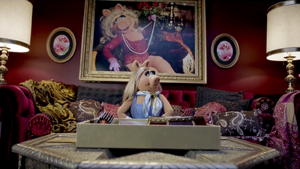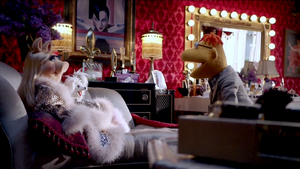 Miss Piggy's Dressing Room is a central location in the 2015 television series The Muppets. Designed by William Lakoff and Denise Pizzini, the dressing room serves as the workplace of Miss Piggy as she serves as host of Up Late with Miss Piggy.
See also
Ad blocker interference detected!
Wikia is a free-to-use site that makes money from advertising. We have a modified experience for viewers using ad blockers

Wikia is not accessible if you've made further modifications. Remove the custom ad blocker rule(s) and the page will load as expected.