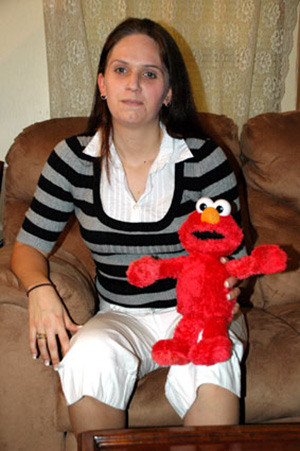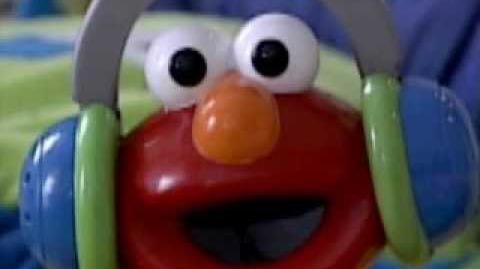 In 1998, a Super Kmart in Lakewood, Colorado, shelved some Cookie Monster T-shirts because store personnel thought the audio device attached to the shirt was inappropriate. While Cookie Monster is supposed to say "Time to truck" (because he's depicted as a dump truck driver), the last word reportedly sounded as if it started with the letter "F".[1]
In January 2006, Potty Time With Elmo, a book with sound buttons, was said by a woman in Ellensburg, Washington, to say, "Uh oh, who wants to die?" The button was to say, "Uh oh, who has to go?", but some of the book sound files compressed improperly. According to NBC, the books could be returned to the store of purchase, or replaced for free if consumers called (800) 595-8484.[2] The book was reissued in 2008, replacing the controversial audio. (YouTube)
In 2007, the toy Sing with Elmo's Greatest Hits was reported to be encouraging kids to "beat up Elmo". Fisher-Price provided copy to a local news report that identified the lyrics as "be like Elmo", and explained that the audio became distorted during production.[3]
In February 2008, after replacing the battery of an Elmo Knows Your Name stuffed toy, the mother of 2-year-old James Bowman claimed that it suddenly started saying, "Kill James." Melissa Bowman of Lithia, Florida, reported: "It's not something that really you would think would ever come out of a toy. But once I heard, I was just kind of distraught." The manufacturer, Fisher-Price, said that Bowman would get a voucher for a replacement doll, and would investigate the model to see whether other dolls had the same malfunction.[4]
In 2009, two grandparents in central Ohio, Jerry and Judy Hunt, claimed the Elmo's World Record & Play Phone Center reportedly asked "Who wants to have sex?". A local news station contacted Fisher-Price, who responded that the toy was supposed to be saying "4, 5, 6". [5]
Sources