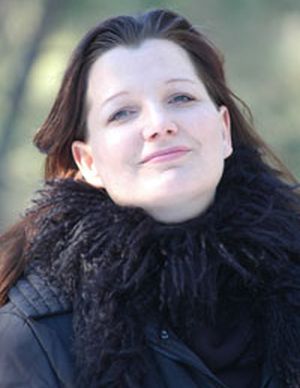 Miryam Neugebauer is a German singer and voice actress who dubbed Treelo on Der Bär im grossen blauen Haus (Bear in the Big Blue House). Her sister, Veronika Neugebauer, dubbed Ojo, and father Hartmut Neugebauer has been involved in many Muppet dubs.
Neugebauer began dubbing as a child, heard as Spanky in the earliest The Little Rascals dubs. She later dubbed Wendy Makkena in Sister Act and its sequel. She was trained in opera as a soprano and sang in productions of Hansel and Gretel (as the mother), Daniel in the Lion's Den, and Fiddler on the Roof.
Ad blocker interference detected!
Wikia is a free-to-use site that makes money from advertising. We have a modified experience for viewers using ad blockers

Wikia is not accessible if you've made further modifications. Remove the custom ad blocker rule(s) and the page will load as expected.