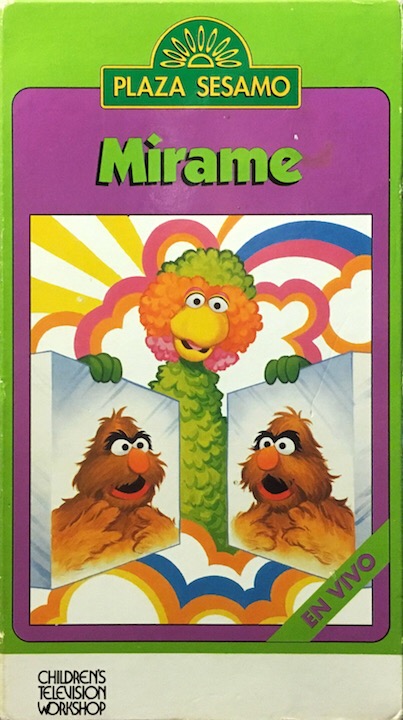 | | |
| --- | --- |
| Release Date | 1993 |
| Produced by | Video Emocion |
| Catalogue no. | VE5074 |
| Format | VHS |
In Mirame (Look at Me) Bodoque and Montoya visit the House of Mirrors, and discuss their body parts. Both agree that it's best that they are themselves.
Segments
Cartoon: Two redheaded sisters explain their similarities and differences.
Ernie and Bert: Bert's brother Bart visits.
Animation: three striped balls are wary of playing with a ball with polka dots.
Kermit the Frog sings "Bein' Green". (1970s version)
Cartoon: Two kids point out what they see as faults of each other, until they realize that they still like each other.
Ernie and Bert: Ernie thinks he's not special.
Cartoon: What if a fly and frog switched bodies?
The Aristocrats sing "Fur"
Cartoon: A bubble-blowing boy meets a group of kids.
Grover sings "Still We Like Each Other"