The following is a list of minor mentions of the Muppets, Sesame Street of Jim Henson productions made in video games.
DC Universe Online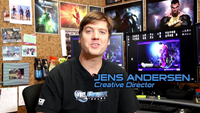 Pokémon series
Quest for Glory: So You Want to Be a Hero
Ratchet & Clank Future: Tools of Destruction
On the Kreeli Comet level, a space pirate makes an announcement over the ship's loudspeaker: "Ladies and gentlemen, tonight's entertainment has been brought to you by the letter Arrrr!"
Sam & Max Beyond Time and Space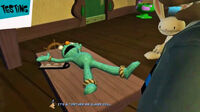 Trivia Murder Party
See also
Ad blocker interference detected!
Wikia is a free-to-use site that makes money from advertising. We have a modified experience for viewers using ad blockers

Wikia is not accessible if you've made further modifications. Remove the custom ad blocker rule(s) and the page will load as expected.