Ad blocker interference detected!
Wikia is a free-to-use site that makes money from advertising. We have a modified experience for viewers using ad blockers

Wikia is not accessible if you've made further modifications. Remove the custom ad blocker rule(s) and the page will load as expected.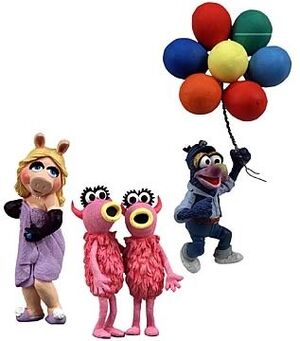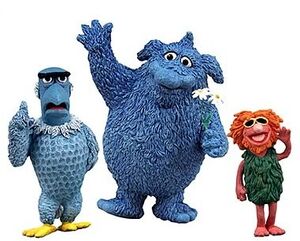 In Summer 2003, Palisades Toys began releasing Muppet PVC figures in packages of three. The first two series were followed by a third and a fourth in December, featuring characters from The Muppet Christmas Carol.
Six separate figures were later sold through Palisades' website in 2004. These figures had removable bases.
Prototypes were made for a next wave of figures featuring The Electric Mayhem and Rowlf. They were never produced.
Mini Muppets Wave 1, Series 1:
Mini Muppets Wave 1, Series 2:
Mini Muppets Wave 2, Series 3:
Mini Muppets Wave 2, Series 4:
Mini Muppets Wave 3:
Exclusive Mini Muppets Repaints:
See also