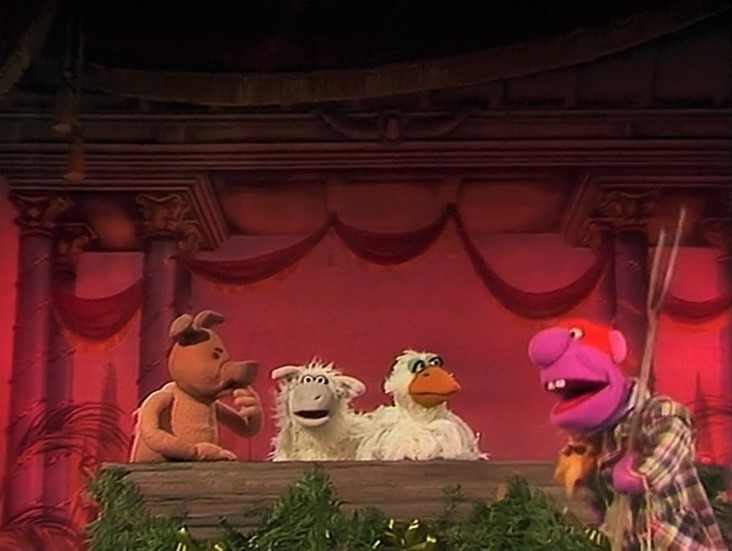 Milton Miller and His Farmyard Philharmonic Trio consisted of bandleader Milton Miller, a pig, a sheep, and a duck. Not unlike the work of Marvin Suggs, Milton struck his animals to produce musical notes (unlike Suggs, he hit them so hard that he kept breaking his pitchfork).
They performed "Is This the Old Sow" as the UK Spot on episode 415 of The Muppet Show.
Ad blocker interference detected!
Wikia is a free-to-use site that makes money from advertising. We have a modified experience for viewers using ad blockers

Wikia is not accessible if you've made further modifications. Remove the custom ad blocker rule(s) and the page will load as expected.