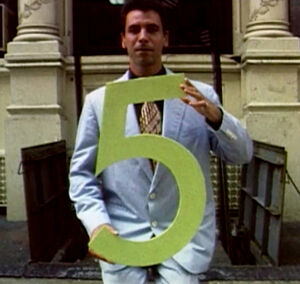 Milo Mottola is an artist and sculptor who appeared in the "Milo Counting" series on Sesame Street starting in season 28 (1996).[1]
In 1996, he sculpted the Totally Kid Carousel for Riverside State Park in New York City. Glimpses of the process, and Mottola, appeared on Sesame Street in a film insert where he helps kids design the characters. (EKA: Episode 3784)
Sources
↑ Vimeo upload by director Ken Brown: "Milo Motola [sic], an artist friend with an understanding of stop motion, was my delivery man."
External links
Ad blocker interference detected!
Wikia is a free-to-use site that makes money from advertising. We have a modified experience for viewers using ad blockers

Wikia is not accessible if you've made further modifications. Remove the custom ad blocker rule(s) and the page will load as expected.