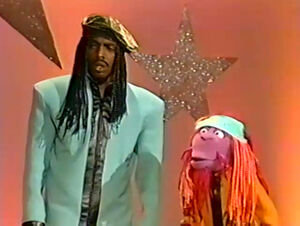 Milli Vanilli was an R&B duo consisting of Fab Morvan and Rob Pilatus, founded by Frank Farian in 1988. The group was infamous for its high profile lip-syncing scandal in the early 1990s, which led to their disbanding and their Grammy for Best New Artist revoked.
References
Ad blocker interference detected!
Wikia is a free-to-use site that makes money from advertising. We have a modified experience for viewers using ad blockers

Wikia is not accessible if you've made further modifications. Remove the custom ad blocker rule(s) and the page will load as expected.