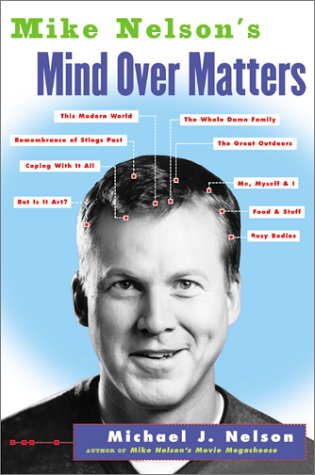 Mike Nelson's Mind Over Matters is a 2002 collection of humorous pieces by former Mystery Science Theater 3000 star Mike Nelson.
In one piece, entitled "Did He Say 'Meep'?", Nelson describes a college professor who reminded him of a certain Muppet:
"
Of all the puppets he resembled – and I'm certain no one would have claimed he resembled anything other than a puppet – he looked most like 'Beaker,' the oft-mutilated Muppet Labs assistant. His hair was a shade less orange and his head was somewhat thicker, though similarly tube-shaped. Like Beaker, his shoulders were non-existent, mouth turned severely down at the corners. He wore thick glasses, but they only made his eyes look larger and more Beaker-like.
"