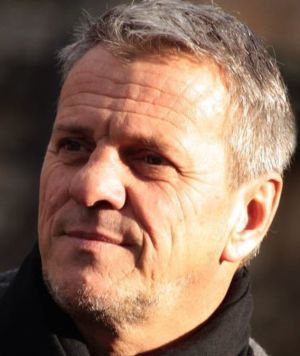 Mike Carl is a German voice actor who voiced Pepe in the German dub of The Muppets. He had previously dubbed smaller roles in Muppet TV projects.
Carl had experience hosting German radio shows as well as some TV programs. As a voice actor, he usually dubs narration, supporting actors, or side characters: Giancarlo Esposito in Over/Under, Jonathan Palmer in a couple of small TV roles, and various characters in the Law & Order franchise. In animation, he dubbed Ryan Seacrest, Marv Albert, and other guests on The Simpsons, as well as the narrator in the Pokemon franchise and assorted pirates on One Piece.
Muppet dub credits
External links
Ad blocker interference detected!
Wikia is a free-to-use site that makes money from advertising. We have a modified experience for viewers using ad blockers

Wikia is not accessible if you've made further modifications. Remove the custom ad blocker rule(s) and the page will load as expected.