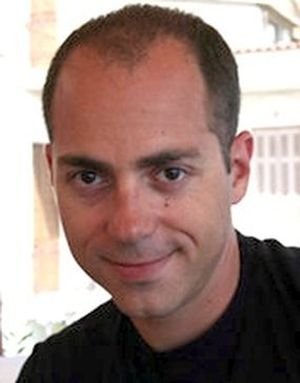 Miguel Ángel Montero is a Spanish voice actor who dubbed the voice of Dr. Tucker in Los Teleñecos en el Espacio (Muppets from Space) and Daniel in Los Teleñecos en Navidad (It's a Very Merry Muppet Christmas Movie). He also dubbed Guy Smiley and Monty on Juega Conmigo, Sésamo (Play with Me Sesame).
Montero is the official Castilian voice of Peter Krause, including Six Feet Under and other projects, and Will Arnett in the Ninja Turtles movies, Monster-in-Law, Flaked, and others. TV dubbing includes Josh Charles on The Good Wife, Alexis Denisof on Angel and How I Met Your Mother, Stephen Moyer on True Blood, Nathan Fillion on Buffy the Vampire Slayer, and Matt Frewer in two Sherlock Holmes TV movies.
Montero dubbed the Prince of Persia in two video games, while cartoon credits include Cat on CatDog, Randall in Monsters University, celebrity impersonations and bits on Family Guy, and various roles on Pokémon.
External links