Mighty Morphin Power Rangers
Talk

0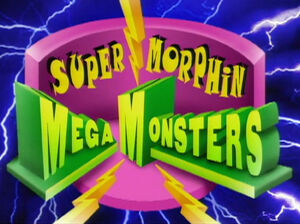 Mighty Morphin Power Rangers is an American live-action television series created, based on the 16th installment of the Japanese Super Sentai franchise, Kyōryū Sentai Zyuranger. Both the show and its merchandise catapulted into pop culture in mere months from its U.S. debut in 1993. Mighty Morphin Power Rangers in its original form ran until 1996, and even spawned a feature film. The series still airs today, but since 1996 has been renamed for each season, with a new cast and new storylines every season.
The series was spoofed on Sesame Street with the "Super Morphin Mega Monsters," a recurring sketch in the 1990s.
The Walt Disney Company owned the Power Rangers series during the 2000's due to a package transaction for the acquisition of ABC Family in October 2001, which placed it under the same ownership as the Muppets characters during the time period of 2004 to 2009. In May 2010, Disney sold the series back to its original owner, media mogul Haim Saban, legally separating it from the Muppets once more.
Connections
Paul Goddard played Dave in Mighty Morphin Power Rangers: The Movie (1995)
Brittany Curran appeared in an episode of Power Rangers Wild Force (2002)
Barbara Goodson voiced Rita Repulsa, Orbus, and other villains in various Power Rangers incarnations
External links