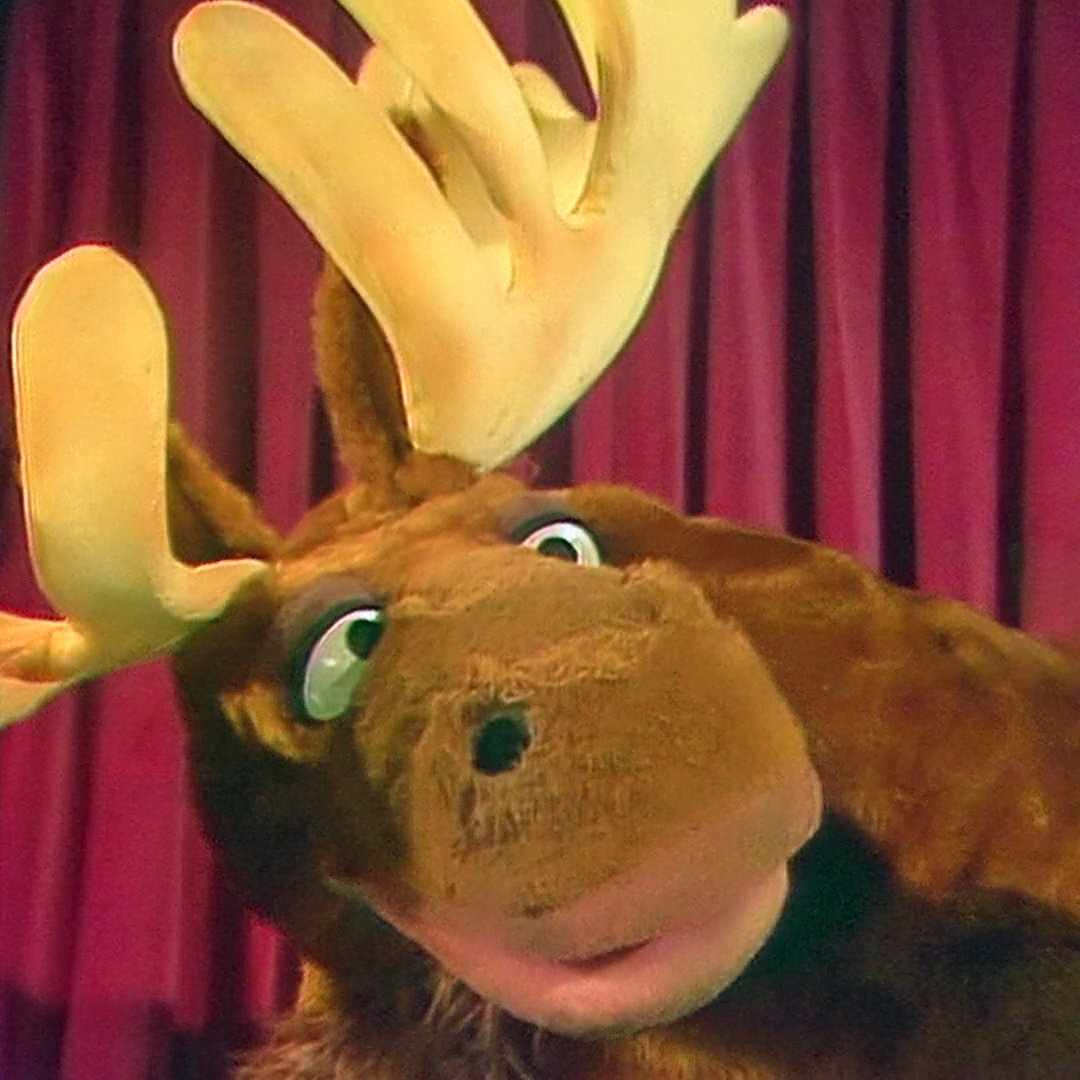 Mickey Moose appears in episode 220 of The Muppet Show. He hangs around backstage and annoys Kermit, especially when his friend Ronald Duck shows up.
Mickey speaks in a John Wayne-style drawl, and even makes a reference to a John Wayne film, True Grit. His name is a take on the famous Disney character, Mickey Mouse.
He appears later in episode 519 with Melissa as her Magnetic Moose.
The puppet was originally built for a Muppet News Flash segment that was cut from episode 221 (which was taped earlier than his debut episode).[1]
The puppet would later be used on Little Muppet Monsters (performed by Martin P. Robinson). In his various appearances, he would appear randomly asking, "Somebody called?"
On Sesame Street, he appeared in "Something Always Comes Between Us".
Sources
↑ Bailey, Joseph. Memoirs of a Muppets Writer, pages 169-170.