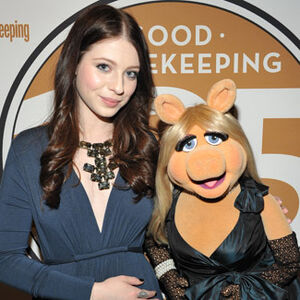 Michelle Trachtenberg (b. 1985) is an American actress best remembered for her role as Dawn Summers on Buffy the Vampire Slayer. Trachtenberg was photographed with Miss Piggy on the red carpet of the Good Housekeeping Shine On Event, honoring 125 influential woman of the last 125 years.
Trachtenberg's other credits include the television series Gossip Girl, the feature films Inspector Gadget (with Matthew Broderick) and Harriet the Spy (with Rosie O'Donnell). Other television credits include the Nickelodeon series The Adventures of Pete & Pete, the soap opera All My Children, and guest appearances on Law & Order, Six Feet Under, Robot Chicken, and House, M.D..
External links
Ad blocker interference detected!
Wikia is a free-to-use site that makes money from advertising. We have a modified experience for viewers using ad blockers

Wikia is not accessible if you've made further modifications. Remove the custom ad blocker rule(s) and the page will load as expected.