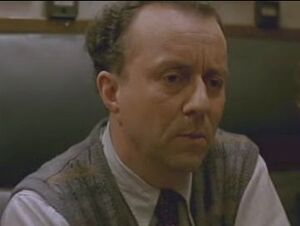 Michel Dodane is a French voice actor who dubbed Rizzo the Rat and many other roles on Les Muppets, the French dub of Muppets Tonight. He was also heard as Dr. Bunsen Honeydew, Randy, Sal Minella, Bill the Bubble Guy, and Seymour. He reprised the role of Rizzo in Le magicien d'Oz des Muppets (the French dub of Muppets' Wizard of Oz).
Dodane's animation credits include serving as dubbing director on Family Guy, where he also voices Peter Griffin and Brian. He also voiced the title role on Dilbert, Ben Grimm and Black Marvel on the 1990s Spider-Man, Painty the Pirate on SpongeBob SquarePants, the Sheriff in Pixar's Cars, and Django in Ratatouille.
Ad blocker interference detected!
Wikia is a free-to-use site that makes money from advertising. We have a modified experience for viewers using ad blockers

Wikia is not accessible if you've made further modifications. Remove the custom ad blocker rule(s) and the page will load as expected.