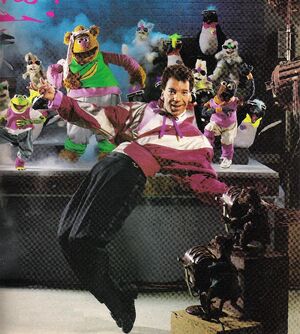 Michael Peters (1948-1994) was an Emmy and Tony award-winning choreographer for many music videos, including Michael Jackson's Thriller and Beat It, as well as such Broadway shows as Dreamgirls.
Peters was interviewed by Miss Piggy in Muppet Magazine issue 10.
External links
Ad blocker interference detected!
Wikia is a free-to-use site that makes money from advertising. We have a modified experience for viewers using ad blockers

Wikia is not accessible if you've made further modifications. Remove the custom ad blocker rule(s) and the page will load as expected.